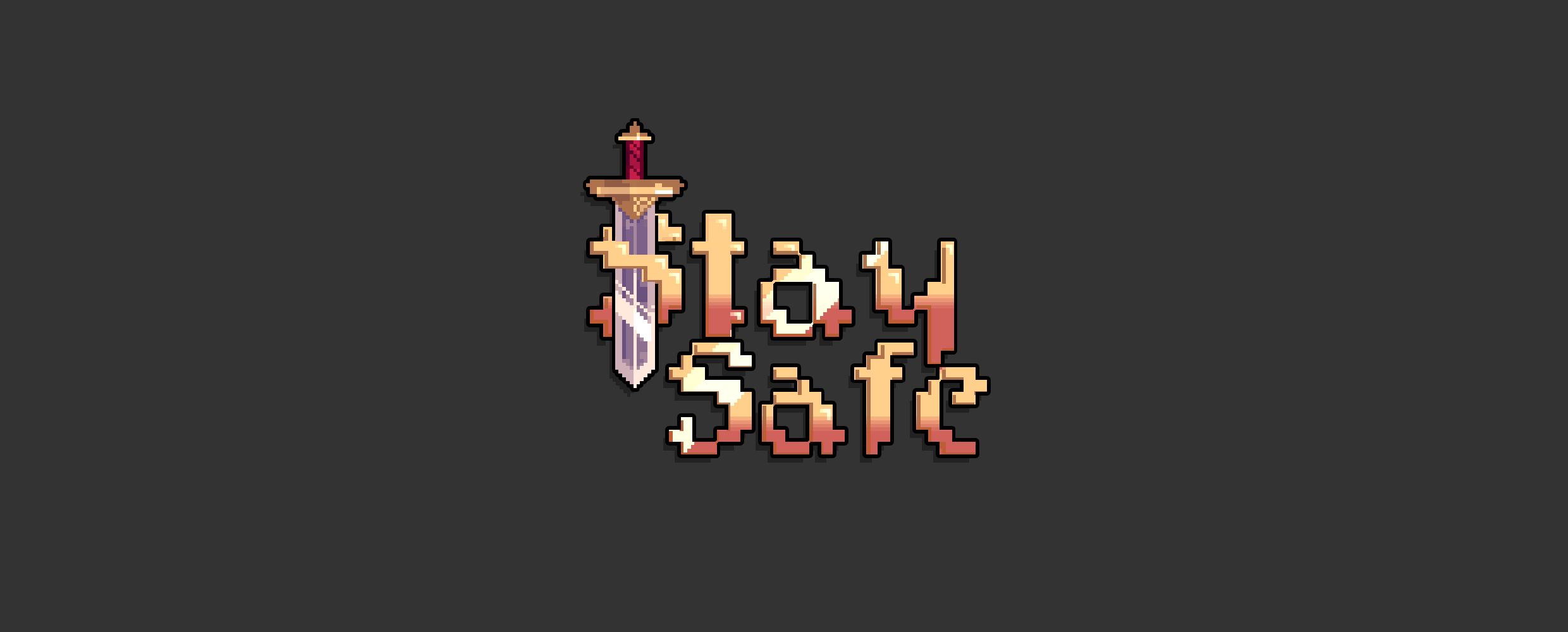 Stay Safe
This patch overhauls several aspects of the game behind the scenes. Let's go over them! Linux update follows soon. All champions have been cleared for this update. The dungeon is free to conquer!

CORE
Game crash when desktop DPI scaling set to 175% or similar. (Windows-only)
Added alternative way to generate dungeon! See Gameplay settings.
Added more translation work.
Users who were unable to start the game (meaning, game immediately closes when trying to play) will benefit from this update. The issue was related to Windows DPI scaling. Let me know if a similar issue still persists. Special thanks to those who waited a long time to play.

The console version of the game is moving forward. I've added the alternative method of dungeon generation from consoles to PC as well. In the Settings, you may disable pre-loading of all floors. Normally, the game generates all 35 floors of the game. But disabling it will only generate one floor at a time as you progress. Ideal for people with low-end/slow PCs.

Translations are a ton of work but they're moving forward. It'll take a bit longer to finish, there is no ETA yet. We're about halfway there to catalogue all the game data.

And now, the regular patchnotes, here we go.

ADDED
Corpses have their own unique interface graphic
Defender class has unique ability, "Swap". Swaps places with a target!
CHANGED
Some gear pieces now require a minimum floor number to reach to get them! Treasures, Item Altars and merchants will now only give access to items appropriate to where you are in the game.
Turn System received a complete overhaul. Enemies are not unfair anymore.
Grab ability now has a 10% fail rate.
Many spell effects now only show in eventlog if they are actually visible to you.
Some monsters now have a passive resistance to Stun. Stun is a little OP, guys.
Champion characters are now slightly weaker. Champs were a little OP, too.
Overall monsters have slightly less Power and Defense.
Experience is now gained by exploring.
Several spells are slightly nerfed in radius (e.g stat boosters)
FIXED
Fixed a crash involving last item favorited
Fixed the word "FAVORITED" being off center
Fixed gearset bonus when reloading savegame
Fixed field of view centering on player on reloading savegame
Fixed able to take turns while items are being thrown
Fixed several combat actions logged twice in eventlog
Fixed corpses being able to die. Wtf.
Fixed morgue files will not generate if the folder has no permission!
I would like to extend a very special thank you to community member Items Blackstone who was able to endure many hours of debugging and beta testing. Thank you so much, I really appreciate your support!
Files
Version 1.0.8
Feb 09, 2020