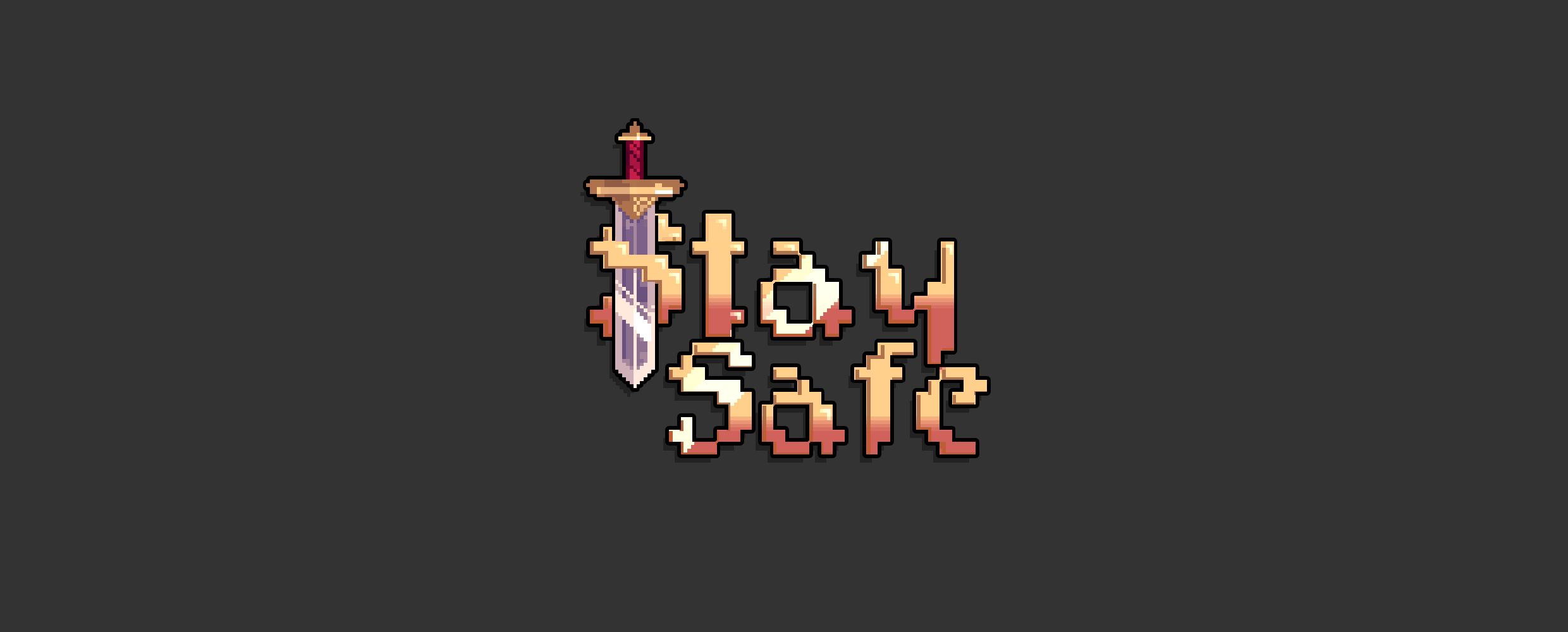 Stay Safe
In this update, we've changed the way leaderboards are stored. Going forward, we will handle your highscores differently without the use of mysql. Unfortunately, older highscores may appear a little buggy (sometimes missing certain values). The system, however, is now in its final state and will not be changed anymore going foward to public release.
This update has been mainly focussed in continued rebalancing of monster and item satistics. Progression has been touched as well, now needing to actually defeat the champion of certain floors to continue the escape out the deep prison. We'll be watching closely as how this changes the difficulty dynamics.
On a final note; the save game has been moved. Since it now resides outside the installation folder, it is bit more persistent. No longer accidently losing your game settings when reinstalling the game. The game settings file, now in My Documents/My Games/Stay Safe, may be moved to other computers - but consider it your profile, essentially. You'll want to keep it safe and secure.
If your game crashes as soon as it starts up it is likely an outdated settings file. Simply delete this from the installation folder (or reinstall the game). It will not do this in any future updates.
ADDED
Added boss keys when defeating champions
Added boss doors that can only be opened by boss keys
Added setting for disabling generation based on your computer files (see Settings / Game, at title screen)
CHANGED
Healing magic costs slightly less MP
Rebalanced most items' values
Rebalanced monsters' gold loot
Leaderboards now use a proper back-end, eliminating mysql and decreasing download size
Several key images have been fixed to show W,A,S,D instead of incorrect arrow keys
Champions you encounter have less statistics than the real player that controlled them to balance
Savegames are now properly stored in your My Games folder in your My Documents. Existing savegames will be moved automatically!
Focussing on the event log will dim the rest of the screen a little bit
Player now has a minimum of 1 MP at the start of the game
FIXED
Champions don't reveal their gems when you enter their floor anymore
Decreased game's memory usage a little bit. This is an on-going process
Fixed MP sometimes resetting to zero or other values seemingly random on level up
Misaligned gear icons on the character screen
KNOWN ISSUES
Kills statistic in the leaderboards appears 0. Will be patched in the next update.
Old svaegames may crash the game on start-up. Simply remove the existing savegame and let it generate a new one.
Floor champions have been cleared for this release.