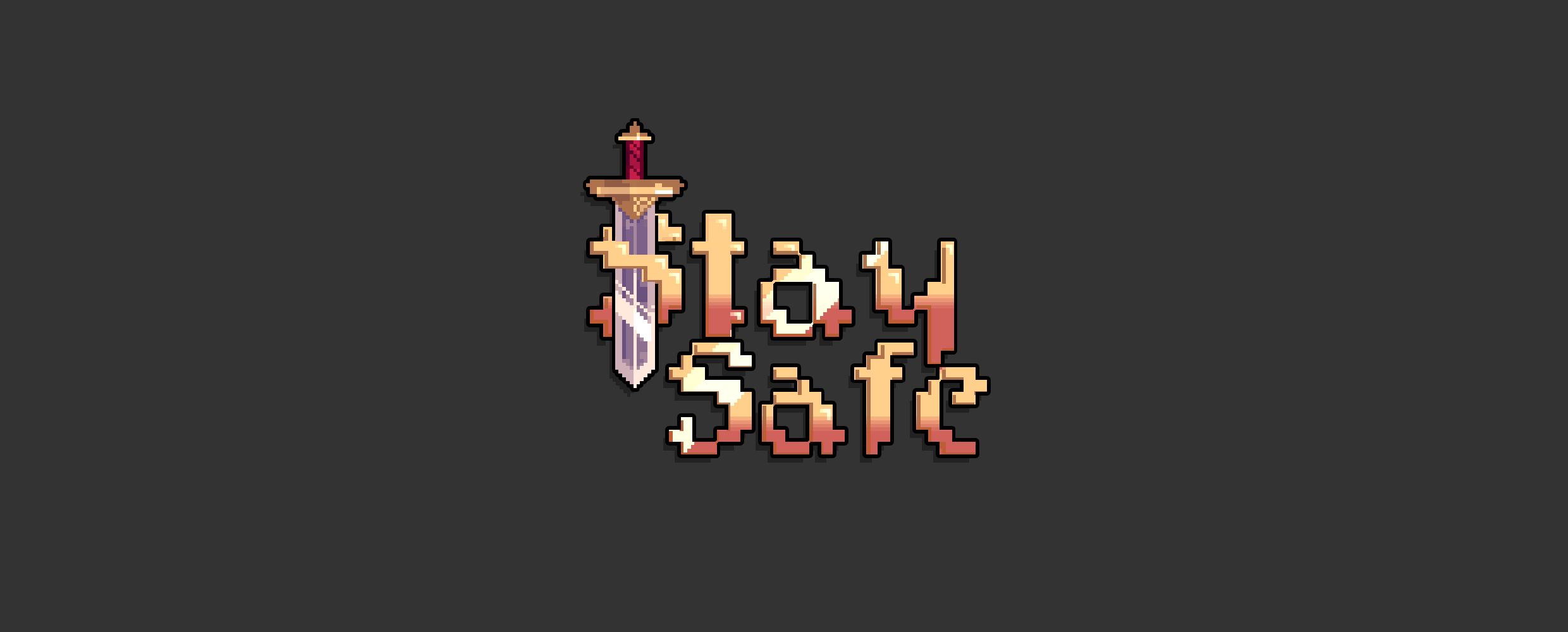 Stay Safe
In this update, some missing pieces were added. There's now a fully working trophy system so you get to earn some persistent achievements throughout your play! The system may have been exprienced in an earlier patch. In addition, there's an introduction scene where you get to know a bit of the background info on the why and how of the game's narrative. Just to give you a feel for the game and nothing more. The patchnote seems a little short, a lot of time and effort went into establishing the trophy system.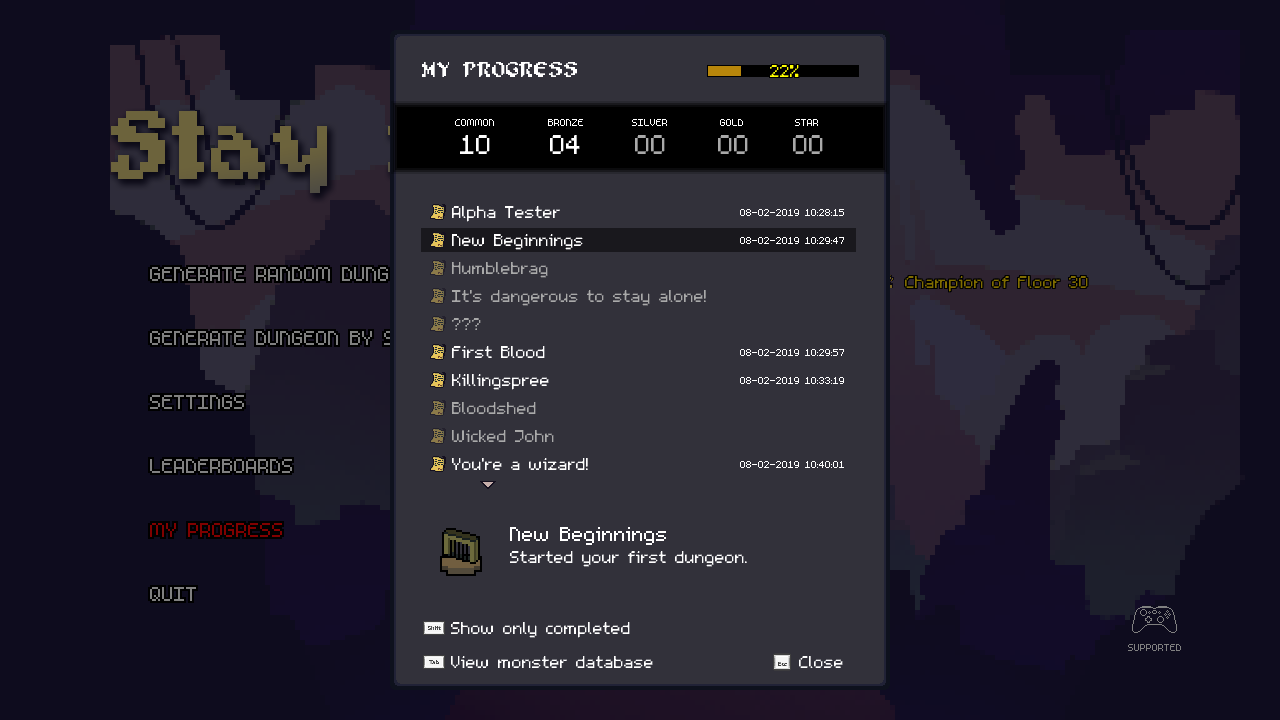 The new trophy system
ADDED
A lot of trophies. There's about 58 as of this update
(Feb 8th) A notification is shown when you unlock a trophy
CHANGED
Pause menu opens by pressing Escape (and closing it too)
Friendly monsters may now wander around instead of standing
(Feb 8th) Changed trophy save file. If you lose your trophies, I apologize
FIXED
Weird offsets in the settings window
Wrong arrow key showing in the generation windows
(Feb 8th) Fixed crash when viewing non-items while selecting a gem to socket
(Feb 8th) When selling your things, negative numbers would appear sometimes
Floor champions have been cleared for this release.