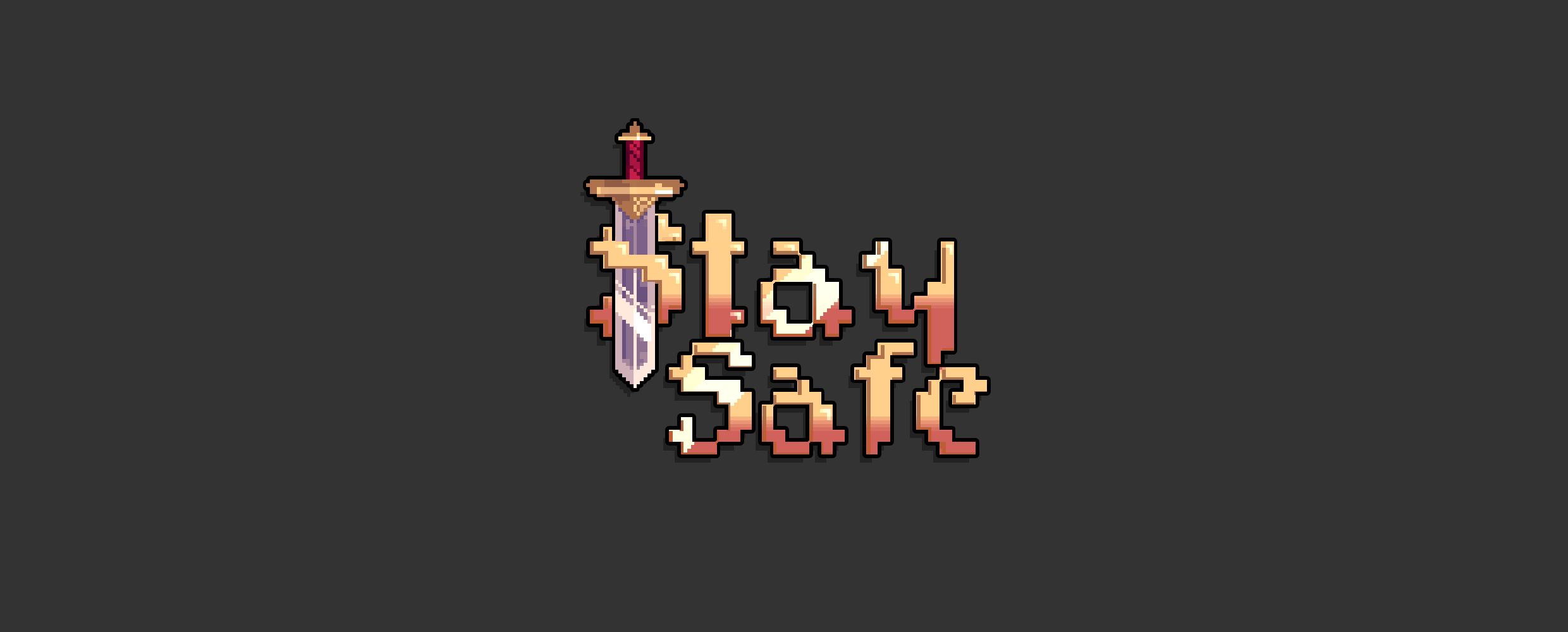 Stay Safe
The game can now be found on the Discord store. The server and the store to get it at, can be found here: https://discord.gg/jaDRtk8.
ADDED
Titlescreen now briefly shows key hints for navigation when first entering.
New sound effects in general.
Weapons can potentially have equipping effects, like accessories.
Mana can now be viewed in the character window.
Experience has a filling bar in the character window, for better readability.
A whole range of new badges are ready to be earned! 15, to be exact. In 4 new categories.
CHANGED
Some sound effects have their volume's fixed.
Walking speed have been increased when holding down the movement buttons.
FIXED
Fixed character window not properly centered on-screen.
Fixed wrong key being polled for item favourite usage.
Fixed wrong casting sound for some spells.