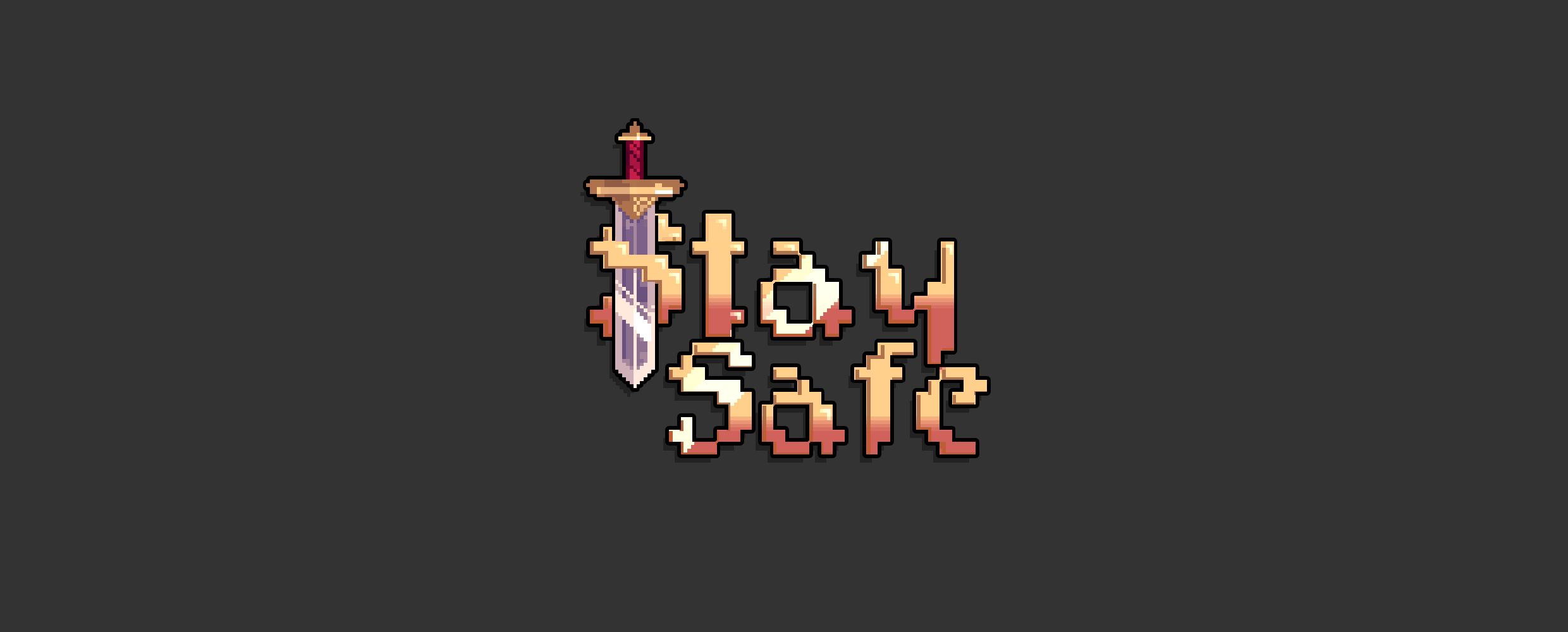 Stay Safe
Hey, Stay Safe players!
Just wanted to give a little overview on how it'll go down in the coming 2 weeks as we approach a 'release'-status for the game. I thought it'd be important to address what I've been up to (no release for at least 11 days now?!) and what the plan will be.
Current state
As of this writing, the game has been going through tremendous changes behind the scenes. Version 0.57 is currently being tested to release and available through our Beta channel in the Discord server. It has a great amount of changes but the most important one is likely the throw mechanic. Able to throw any item and some items with additional effects (e.g bombs).
Additionally, graphics have seen a lot of changes to get it up to standards. You'll see a lot of older content look better and some other content easier to read. Of course we've added things to make the entire experience a better value overall with informational interfaces and stability.
Pricing
The game will not remain free! I think it's important to communicate that going forward. People who have donated the minimum amount will, of course, continue to receive the game's updates for free (and a Steam key). The game's price will not change from the donate suggestion:
€ 2,99

The next steps
There are a couple of things left to do in the coming weeks that I'd like to be transparent about. Below you'll find a list of immediate tasks that focus is on, right now, to ensure a proper release in no particular order:
Release trailer (due: August 7th)
Add achievements to Steam and Discord
Expose and seperate spritesheets into files for modding
Of course, I'll continue to add content to the game. However, the game is considered feature locked on August 4th.
The near future
The game will continue to receive updates. Critical fixes are always highest priority and will get pushed out as soon as can, whereas gameplay and balancing will be pushed regularly.
The intention is to continue working on the game as we have so far, adding new content regularly to allow for more replayability. In addition, we have a shortlist of new features we would like to implement before the season ends. Here's part of this list, in no particular order:
Gear set bonusses. Equipping a full set will yield as bonus to your character, whether it be stats or a special ability.
Cursed gear. You might come across a different type of altar, yielding stranger gear pieces. They seem pretty good...
Challenge rooms and puzzle rooms. Occassionally, you might find multiple stairs where some might not lead towards your endgoal!
Of course, I haven't forgotten multi-platform release. I've had success in creating a multi-platform release with this game but held off on it in order to continue steady development. The upcoming feature lock will enable me to push out to these platforms more regularly. I'll be supporting the main three operating systems, namely: Windows, Linux and Mac.
The far future
From here it gets a little harder to predict. At Yellowcake Games we're working on a few projects and some of them aimed for console release. As such, the possibility of this game to hit the shelves for consoles is real. It is something we'll discuss more openly as the time arrives, but for now, playing with the controller on a PC is the closest we'll get to such console gameplay.
Larger content updates (i.e 'expansions') are not out of the realm of possibility but it depends on the demand for it in the coming months. If such a plan is formed, I'll be transparent and informative about it.
In conclusion
Patch 0.57 is nearly complete and will be a candidate for release. I'll continue tweaking it until release and beyond. To get the latest, fresh outta the oven, feel free to join our Discord and grab it for free from our Beta store in the server, here's the link: http://bit.ly/YellowcakeDiscord
I hope you'll like what we're baking for you. Stay safe.
Files
Version 0.56.1
Jul 21, 2019